company

Corporate overview
The KYT Difference

Professionalism does not just happen - it must be cultivated. The Professionals at Cultivating Professionalism KYT takes consulting and coordination to a new level.
International events held in grand style with tens of thousands of attendees… International conferences bringing together the best minds of the world… Behind the scenes, interpreters, translators, and other professionals play a crucial role. As the business scene evolves, professionals must constantly strive for higher expertise. Specialization calls for increasingly sophisticated thinking and execution. Smart management is key to drawing out the best from professional talent. We at KYT provide the professionals to address your needs and the organization / management (consulting and coordination) to deliver the best results every time.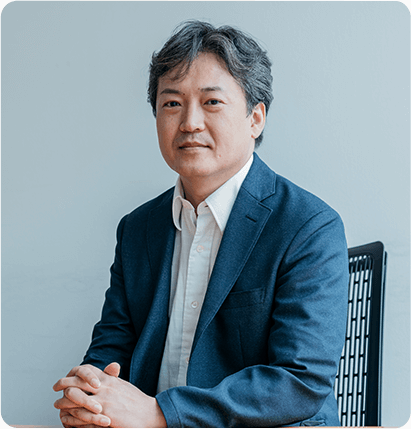 Hidetaka Tagusari, President
To become a company trusted around the world for linguistic professionalism.
Words give people joy. Words can be perceived with the five senses such as sight, hearing, and touch, as well as through language or various other means. Let's consider communication with language. Imagine how lonely you would feel in a foreign land, unable to communicate with words, and how relieved you would feel if someone spoke to you in your mother tongue. Even if the words seem to make sense, if the essence to be conveyed is not understood, true communication is not achieved. In fact, the relationship may grow cold. That would be unfortunate for everyone. Playing the role of connecting language to language brings joy to people and opens up the future. Through the power of language, people can conclude business agreements and cooperate with each other across borders, giving birth to products, medicines, industrial technologies, and even cities that did not previously exist in this world. When these are provided to the people who have needed and waited for them, happiness is born. If what we do at KYT can help to create a bright future and make someone happy, we will seek solutions for even the most difficult tasks and transform them into something of value. We will continue to be a company trusted around the world, believing that linguistic professionalism contributes to a brighter future. That is our joy.
Mission

The Mission of KYT Co., Ltd.
Our commitment to customers

To serve customers and society with
a broad range of language services:

・Best coordination
・Best service
・Interpretation, translation, temporary staffing, international conferences, education services
・Limitless expansion of service areas to meet customer needs

Our commitment to employees

The company exists first and foremost to
enable individuals to lead a full life
(= pursue personal happiness)

・Rigorous and fair evaluation
・Stable work for professional personnel
・Fulfilling work that requires self-initiative and independence
・A lively company where it is fun to work
Company

Corporate overview
KYT Co., Ltd. was founded in September 1979 as a trading company dealing in pulp and paper products. In 1991, KYT established an interpretation/translation/conference support (secretariat service) division, launching new business as an interpretation agency specializing in IT (Information Technology), which was an emerging field at the time. KYT grew rapidly to become the unchallenged leader in interpretation and translation services for the IT industry. At present, KYT has extended its services portfolio to cover not only IT but also the financial, medical, pharmaceutical, legal, entertainment and other industries by developing a talent pool of interpreters/translators capable of excelling in diverse fields.
Company name
KYT Co., Ltd.
Capital
10,000,000 Yen
Representative
Hidetaka Tagusari, President
Incorporated
September 8th , 1979
Business
Interpreting Services
Translation Services

Temporary Staffing Services:
General Worker Dispatching Business (Permission Number: General 13-040267)
Fee-charging Employment Placement (Permission Number: 13-Yu-313239 )


Secretariat Services (exhibition & seminar organization/management, staff arrangement and management, etc.)
Location
Tokyo Headquarters   
Toranomon Kotohira Tower 7F, 1-2-8 Toranomon, Minato-ku, Tokyo 105-0001

West Japan Office  
Urban Ace Kitahama bldg. 1F, 2-3-7 Hiranomachi, Chuo-ku Osakacity, Osaka 541-0046
Tel
Tokyo Headquarters   +81-3-5501-7811
West Japan Office   +81-6-6123-8098
Fax
+81-3-5501-7812
Bank Reference
Mizuho Bank, Ltd., Akasaka Branch
MUFG Bank, Ltd. , Kyobashi Branch
location map

Tokyo Headquarters

Toranomon Kotohira Tower 7F, 1-2-8 Toranomon, Minato-ku, Tokyo 105-0001
location map

West Japan Office

Urban Ace Kitahama bldg. 1F, 2-3-7 Hiranomachi, Chuo-ku Osakacity, Osaka 541-0046
Partner
We are always looking for interpreters who can play an active role in projects requested by various companies such as IT, finance, pharmaceuticals, and biotechnology.
Register here
Contact・Quote
Please feel free to contact us with any questions or inquiries regarding our services.
Contact・Quote