Temporary Staff Dispatch/Matching

Temporary Staff Dispatch/Matching Services
Matching customers with a diverse pool of personnel
based on their needs
KYT provides the dispatch/matching of personnel such as in-house interpreters/translators,
project-based interpreters/translators, bilingual staff for spot events, etc., regardless of short- or long-term needs.
Leave it to KYT's coordinators to provide you
with all types of Temporary Staff Dispatch/Matching services.
Cost reduction
Reduce overall labor expenses
By arranging dispatch of staff according to each customer's needs, KYT can propose freelance interpreters/translators within the set budget. We also compensate initial costs necessary for staff to join companies, such as social insurance, allowing client businesses to save on overall labor expenses.
Reduce workload by improving business efficiency
In various fields, including IT, medical/pharmaceutics, finance, patent, etc., it is more efficient to hire temporary staff for work that emerges only during a particular period. (E.g.: Busy seasons like settlements and year-end adjustments, when a new project emerges, etc.) Compared to the usual arrangement of outsourcing interpretation by the day, having an interpreter/translator join a string of work flow helps them to deepen understanding and execute interpreting/translating duties more smoothly. In other words, clients can anticipate an improvement in work efficiency and less workload overall.
Service contents

About Temporary Staff Dispatch/Matching Services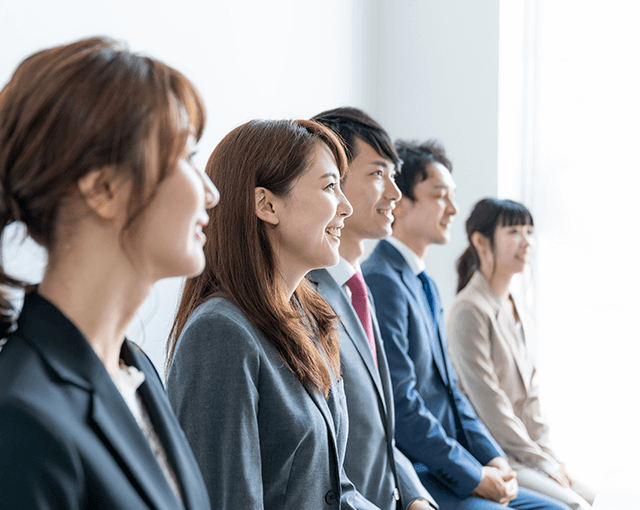 KYT proposes professionals that are fit for each customer's needs through its comprehensive and careful coordination. We achieve swift and smooth support by appointing one coordinator per client from the initial briefing to final follow-ups.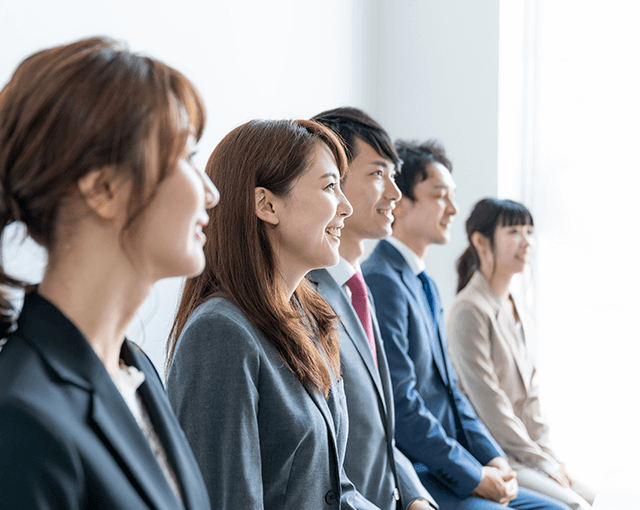 01

INTERPRETING/TRANSLATION PROFESSIONALS

Interpreting/Translation Professionals

Whether it's freelance interpreters/translators, in-house interpreters/translators, or English-based desk/assistant work, KYT proposes the best staff according to customer needs. By belonging to one company or organization, assigned professionals can focus on interpreting/translating work unique to each organization, deepening understanding for even higher quality service and appropriate communication.

02

bilingual staff

Bilingual Staff

Not only does KYT offer support for preparation work prior to related events, we provide comprehensive services for all event-related works, such as reception or attendance of exhibit booths on the day of. We also offer arrangement of secretariat bilingual staff.
Feature1

Flexible proposals fit for every need/budget

Upon briefing customer requests, KYT will propose the best staff available. We offer services for everything from full-time employment, AM/PM-exclusive shifts, and part-time shifts of 2-3 times per week. Please feel free to consult us with any requests.

Feature2

Support by coordinators with abundant knowledge of interpreting and translating

Our experienced interpreting/translating coordinators will support your needs. Even for customers who have never hired interpreters/translators as temporary staff, KYT will provide smooth support for the entire process from paperwork to start of employment.

Feature3

A large pool of experienced interpreters/translators in every field

From the field of IT to finance/IR, medical/pharmaceutical, insurance, legal, entertainment, construction, logistics, etc., KYT's talent pool includes experienced interpreters and translators of a wide range of fields. We will propose the most appropriate member according to business needs.
Please feel free to contact us with any questions or inquiries regarding our services.
TEL:03-5501-7811
Contact・Quote
Queries

KYT's interpretation/translation coordinators will ask specific questions to better understand your request. Brief items include: Work duties, employment period/time, daily schedules, budget, etc.

Quotes

Coordinators will make a proposal based on the client's requirements and work duties. Please consult us for any necessary adjustments, as proposals can be modified according to the budget.

Personnel Proposal

Coordinators will select and propose appropriate personnel based on the client's requests and requirements. After conducting an initial meeting and company visit, there will be a final review of work duties and employment terms to prevent any mismatches.

Order Placement/Contract Agreement

After receiving a formal order placement, we will conduct paperwork such as contract of agreement.

Start of Employmen

KYT will regularly conduct detailed check-ins even following start of employment.
Partner
We are always looking for interpreters who can play an active role in projects requested by various companies such as IT, finance, pharmaceuticals, and biotechnology.
Register here
Contact・Quote
Please feel free to contact us with any questions or inquiries regarding our services.
Contact・Quote