Translation

Translation services
Delivering the best interpretation services
through professional teamwork
KYT provides professional conference interpreters as well as consulting/coordination
to ensure that their accomplished interpreting skills are fully exerted at the crucial moment.
Leave it to KYT's coordinators to provide you
with all types of translation services.
Services available for over 30 languages KYT assigns the professional best fit for customer needs from a pool of experienced translators
Supported Languages
European languages such as English, French, German, Italian, Spanish, Portuguese, Russian and others. Asian languages such as Chinese (simplified & traditional), Korean, Vietnamese, Thai and Indonesian; and others.
※Rare languages can also be handled. Please consult with us.
Available for a wide range of fields such as IT, medical/pharmaceutics, finance, and patent Accommodates a variety of documents
Fields of translation service
IT (Information Technology),Medical & Pharmaceutical, Finance, Insurance, Energy, Logistics, Biotechnology, Environment, Automobiles, Manufacturing, Construction, Distribution, Legal, Sports, Entertainment, Politics & Economics, Education, Art, Beauty, etc.
Supported document types
Translation of presentation materials, technical documents, manuals, product catalogs, contracts, academic papers, newspaper and magazine articles, releases and other PR materials, IR materials, webpages, blogs, video soundtracks, etc.※ Utilization of translation assets from translation support tools and additional translation for revision of manuals is also possible, so please consult with us.
※ Posters, POP materials etc., for inbound customers can be prepared any time, also with DTP services.
※ We also have much experience with creative contents and production-related documents such as proposals, operational manuals, scripts, etc.
Three steps that ensure translation quality
01

Self-check by each translator in charge

02

Double-check by our checkers and rewriters

03

Triple-check by our coordinators in charge
Quality is assured by the three processes above. Quality that satisfies the customer and readers is achieved. Care is taken to respond to any queries from the customer after delivery.
Service contents

About Translation services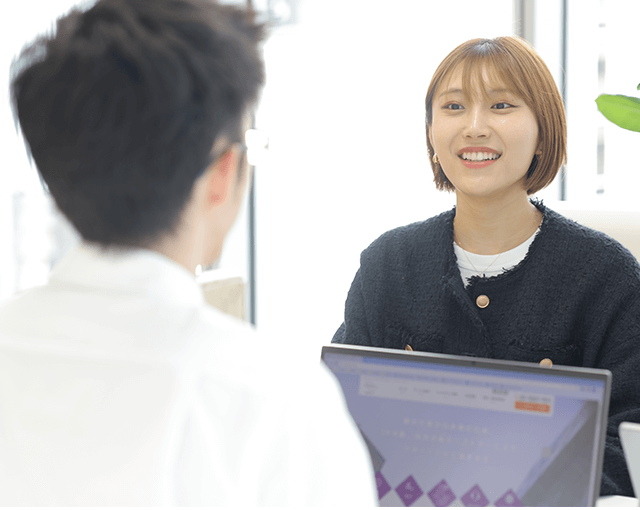 The translation services of KYT are the result of professional teamwork between our coordinators, who have consulting skills to accurately grasp customer needs, our translators, who balance quality and speed leveraging abundant experience in the subject matter, our checkers, who meticulously cross-check the output and make sure it flows naturally, and our operators, who put it into a well-designed, appealing format.
We have a full line up of human resources to meet your needs for translation of documents of any format in any subject matter in many languages.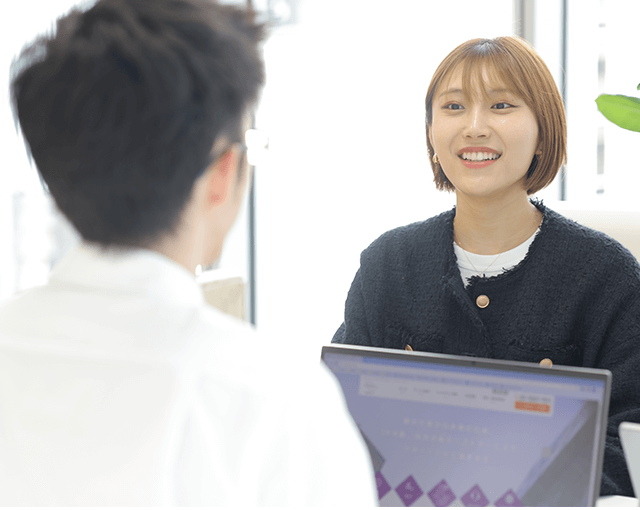 01

TRANSLATION OF IR DOCUMENTES

Translation of IR Documents

・For disclosure of management information such as financial statements in English as well as Japanese
・For clear and accurate relay of information (including numbers) without omitting crucial information
・For disclosure of English documents as soon as possible following release of Japanese documents
・For prevention of discrepancies in expressions from past documents

02

TRANSLATION OF MARKETING CONTENT

Translation of Marketing Contents

・For translation of blogs, press releases, white papers, and presentation documents
・For preparation of speech videos and promotional movies in a variety of languages
・For creation of translations that take into account the content, background, and culture of the original document, rather than literal translations akin to machine translation
・Conduct fast translations with quick responses on quotes and other related questions

03

TRANSLATION OF CONTRACTS

Translation of Contracts

・For translation of contracts and codes
・For response by a translator with knowledge and experience with legal documents
・For accurate translation of documents with consistent expressions
・For creation of translations that use appropriate expressions and possess knowledge on legal and related business fields, as well as customs and culture of the target language
・For uniform and consistent creation and management of translations across numerous regulation documents with an understanding of the functionality between each document
Feature1

High Quality



Translators highly experienced with particular industries or types of documents can be assigned to each job. Assignments based on the specific contents to be translated, such as "a manufacturer's CSR report," "a user manual for a financial system," or "a pharmaceutical company's press release" are important in assuring the quality of the delivered translation. This is reinforced with checks by our checkers and coordinators to achieve high-quality translations attuned to the readers' needs.

Feature2

Quick Turn-around and Speediness

No matter how good the quality, translation becomes meaningless if the deadline is missed. In response to customers in a hurry, our coordinators, who are able to choose the best translators and checkers available at a given moment, will select personnel capable of meeting the desired delivery schedule out of our extensive translator resources. Same-day delivery may be possible for translation of a few hundred words of English into Japanese or a few hundred Japanese characters into English.

Feature3

Cost Control



Our unit prices are set in light of all requirements to achieve customer satisfaction, but this does not mean that requests cannot be made if the estimate exceeds the budget. If informed about the available budget, our coordinators will put together and propose a plan that achieves the best results within cost constraints.
Please feel free to contact us with any questions or inquiries regarding our services.
TEL:03-5501-7811
Contact・Quote
Queries

Please provide the original data or material and inform us about the desired target language(s) and format. If the original cannot be provided, our coordinators will ask the information needed to make a quote. Please feel free to consult with us.

Quotes

Our coordinators will make a proposal of price and delivery date based on the customer's requirements and will provide advice on points to keep in mind, etc. If the original is finalized, the quote will be based on its word count so there will be no change in the price afterwards.

Advance Preparation

If available, please provide reference materials to be shared with the translator. Even if there is none, our coordinators will search mainly from the internet for relevant information to provide to the translator. If there are prior translations of similar documents, translation memory assets from translation support tools, or glossaries, they will be shared with the translator in advance to ensure uniformity of terminology and translation quality.

Checks before Delivery

In addition to self-checking by the translator, our checkers or rewriters also review the translation. Any mistaken spelling or punctuation or untranslated passages are corrected and wording is fine-tuned so that it flows and fits into the context better, if necessary. If defects are found, the translator will be asked to correct them as often as needed, after which the coordinator will make a final, simple check.

Delivery and Follow-up Service

After three stages of pre-delivery checking, the translation is delivered to the customer. The coordinators will respond conscientiously to any questions or issues raised by the customer upon review of the translation.
Partner
We are always looking for interpreters who can play an active role in projects requested by various companies such as IT, finance, pharmaceuticals, and biotechnology.
Register here
Contact・Quote
Please feel free to contact us with any questions or inquiries regarding our services.
Contact・Quote